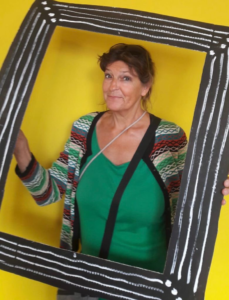 My name is Marcella van Zanten. As an artist I draw, paint and work with ceramics and other materials.
Beside that I organise exhibitions in combination with workshops.
In these courses you learn how to draw and paint with regular material, but you also learn to develop your language to express visual and emotional experiences in pieces of art.
The first courses are meant to get to know different materials. To start off with drawing materials of different kind. When you have seen a demonstration video you can try to do the same subject in your own time and pace with the material you like.
When you did one or more courses it is time to get personal feedback on your work. This is possible by sending me an email, you will get written feedback.
You can also choose a zoom meeting with other participants on Sunday mornings. There we deal with themes in 2 hours.
Mijn naam is Marcella van Zanten. Ik teken, schilder en werk met keramiek en andere materialen als kunstenaar.
Sinds 32 jaar geef ik les in diverse disciplines op verschillende locaties.
Daarnaast organiseer ik exposities met workshops gecombineerd.
In deze cursussen leer je tekenen en schilderen met gewone tekenmaterialen maar ook een eigen taal ontwikkelen om bijzondere visuele of emotionele ervaringen om te zetten in een kunstwerk.
De eerste cursussen zijn bedoeld om verschillende materialen te leren kennen. Te beginnen bij tekenmaterialen van diverse soort.
Wanneer u de demonstraties heeft gezien kunt u in uw eigen tempo op zelf gekozen momenten aan de slag met zelf gekozen materialen.
Nadat u  een of meer cursussen doorlopen heeft is het tijd ook persoonlijke feedback te krijgen op uw werk. Dit kan door uw werk per mail naar mij te versturen. Ik geef dan schriftelijke feedback. 
Ook kunt u kiezen voor een online sessie  met andere deelnemers op zondagochtenden. Daar worden thema's behandeld in 2 uur