Enjoy the course video as art lover and/or painter.
Learning how to draw and paint on the example of the Sunflowers of Van Gogh.
When you precisely look at what Van Gogh did and which colours he used you can decide how you yourself want to paint sunflowers. Marcella is painting the sunflowers and telling you in the meanwhile what she is doing and why she is doing it. She also tells about Van Gogh and his friend Gauguin.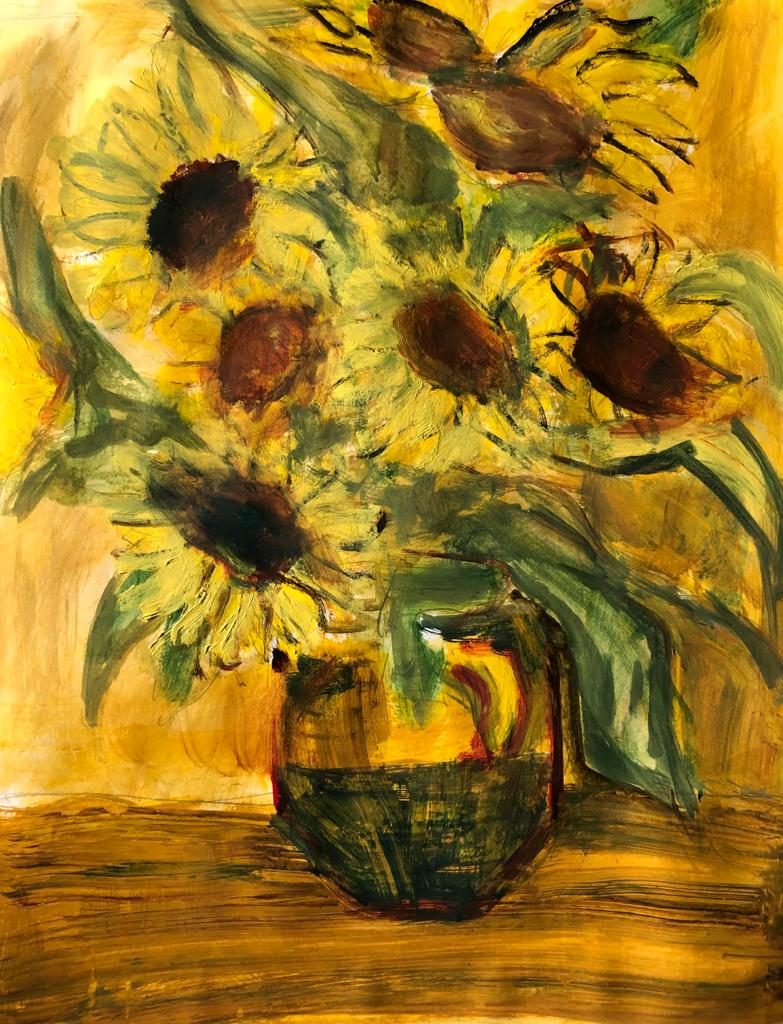 Leren te tekenen en schilderen aan de hand van het voorbeeld, "De zonnebloemen" van Van Gogh.
Geniet als kunstliefhebber en/of schilder van de cursusvideo.
Door heel nauwkeurig te kijken wat Van Gogh deed en welke kleuren hij gebruikte kun je beslissen hoe je zelf de zonnebloemen zou schilderen. Marcella is de zonnebloemen aan het schilderen en vertelt ondertussen wat ze aan het doen is en waarom ze dat zo doet. Ze vertelt ook over Van Gogh en zijn vriend Gauguin.